Derek Spain
Executive Pastor
Hebron Church
Influenced by a family who were committed to teaching him about Jesus, Derek came to a saving knowledge of Jesus Christ at age 13. God used a high school football injury followed by a severe infection to help change the focus of Derek's dreams and begin a calling to a lifetime of serving Him in full-time ministry. Derek and his wife, Kim, met at Shorter University and were married in 1994. They have three children.
After college, Derek served as a youth pastor at Hebron for nine years. During this time, he completed a Master of Divinity from New Orleans Baptist Theological Seminary. In 2001, Derek followed the Lord's call to serve Him in Lake Placid, NY. For over nine years, he served as the pastor of Lake Placid Baptist Church, the director of North Country Ministries, and the Resort Evangelism Strategist for the Baptist Convention of New York. One ministry area was to share the good news of Jesus Christ with Olympic Winter Sports athletes. During that time, he started and led a weekly Bible study at the Olympic Training Center in Lake Placid and served as a chaplain at the 2010 Vancouver Winter Olympics. In 2011, Derek accepted the call to return to Hebron as Executive Pastor.  His hobbies include playing basketball and flag football, and coaching lacrosse. Derek is committed in our mission: at Hebron, we give our lives to lead people to life-changing faith in Jesus.
David Baker
Administrative Pastor
Hebron Church
David and his wife Carol have been a part of Hebron since 2002. David is a native of Georgia and Carol is a native of North Carolina. He has been in the ministry for over 30 years.
When David first came to Hebron, he served as the Pastor of Human Resources and Legal Counsel. David currently serves as the Administrative Pastor and handles all the business operations of the church.
David holds a Bachelor of Arts from Mercer University, a Master of Divinity from Southeastern Baptist Theological Seminary and a Juris Doctor from Regent University School of Law.
Beth Adams
Weekday Preschool
Hebron Church
Mason Askew
Worship/Students (High School)
Hebron Church
Samuel Ayala
Hebron Español
Hebron Church
Kevin Brookshire
Children
Hebron Church
Charles Brown
Instrumental Music/Restoration Ministries
Hebron Church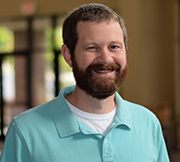 Ryan Grundlock
Communications
Hebron Church
Brian Hume
Communications
Hebron Church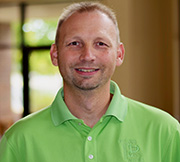 Flip Johnson
College & 20s
Hebron Church
Matt King
Tech Ministry
Hebron Church
Tammy Lawwell
Preschool
Hebron Church
Carol Ledbetter
Missions & Community Outreach
Hebron Church
Steven Link
Missions & Community Outreach
Hebron Church
Nate Platto
Adults (Connect Groups)
Hebron Church
Flaviu Pop
Students (Middle School)
Hebron Church
Richard Sims
Encore 60+, Pastoral Care
Hebron Church
Pam Turner
Children
Hebron Church
Keith Van Nus
Operations
Hebron Church
John Williams
Worship
Hebron Church
Joy Anderson
Worship
Hebron Church
Arizona Black
Wedding Coordinator
Hebron Church
Wendy Charron
Preschool
Hebron Church
Jill Cooper
Operations
Hebron Church
Ann Dills
Preschool
Hebron Church
Lisa Dutton
Weekday Preschool
Hebron Church
Lauren Greene
Missions & Community Outreach
Hebron Church
Joy Guillebeau
Worship
Hebron Church
Glenda Jalbert
Missions & Community Outreach
Hebron Church
Ann Mitchell
Adults Encore 60+
Hebron Church
April Neal
Human Resources
Hebron Church
Elaine Peachey
Finance
Hebron Church
Randy Peacock
Operations
Hebron Church
Terri Pittman
Office of Lead Pastor
Hebron Church
Ginger Shafer
Weekday Preschool
Hebron Church
Angela Shirley
Communications
Hebron Church
Elaine Sims
Students (Middle School)
Hebron Church
Becky Skelton
Finance
Hebron Church
Shelley Taylor
Children
Hebron Church
Lisa Teague
Communications
Hebron Church
Aleather Thompson
Preschool
Hebron Church
Tara Trotter
Student Ministry (High School)
Hebron Church
Tracey Vande
Communications
Hebron Church
Amanda Wilkins
Restoration Ministries
Hebron Church
Kevin Wilkins
Tech Ministry
Hebron Church